In the presence of over 80 students and university graduates:
Closing Ceremony of 5th Sadaf Empowerment Project Held for Pardis Innovation District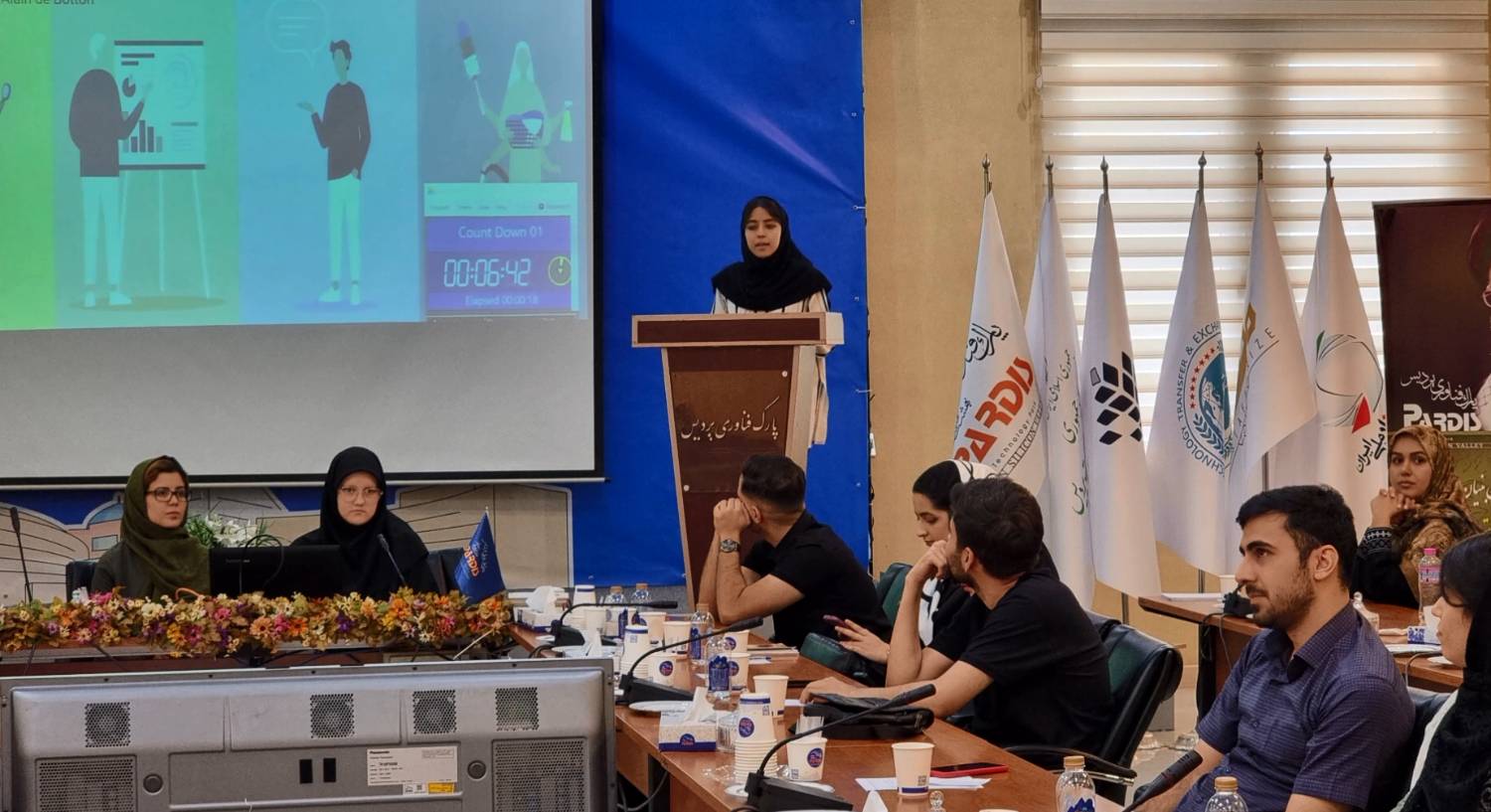 The closing ceremony of the 5th session of the Sadaf empowerment project, especially for Pardis Innovation District, was held with the aim of empowering university students and graduates to facilitate their entry into the market.
Addressing the event, managing director of Pardis Technology Park for promotion and development of innovation clusters Mojtaba Jabbari Poor said that informing students of the ecosystem of innovation and technology is the most important goal of Sadaf project.
The relationship between the industry and the university is of great importance and the acquisition of capabilities in the field of soft skills is one of the effective factors in the successful entry of people into the market, he added.
The 5th round of Sadaf project consists of 4 main stages of self-knowledge/personality (providing training to know your personality type and getting familiar with authentic personality tests and how to use the tests), enhancement in the field of soft skills (including effective communication and negotiation techniques, resume writing and job interview , familiarity with career and entrepreneurship styles, familiarity with labor market trends and skills required for jobs in the future, familiarity with digital marketing, etc.), designing a professional path and familiarity with the ecosystem of technology and innovation (familiarity with science and technology parks and Other technology and innovation development structures such as growth centers, accelerators, tech markets, innovation factories and visits to knowledge-based companies.