CEO of Fanavaran Vanda Pharmed:
Indigenization of Nano-Liposomal Technology for Production of Pharmaceutical Supplements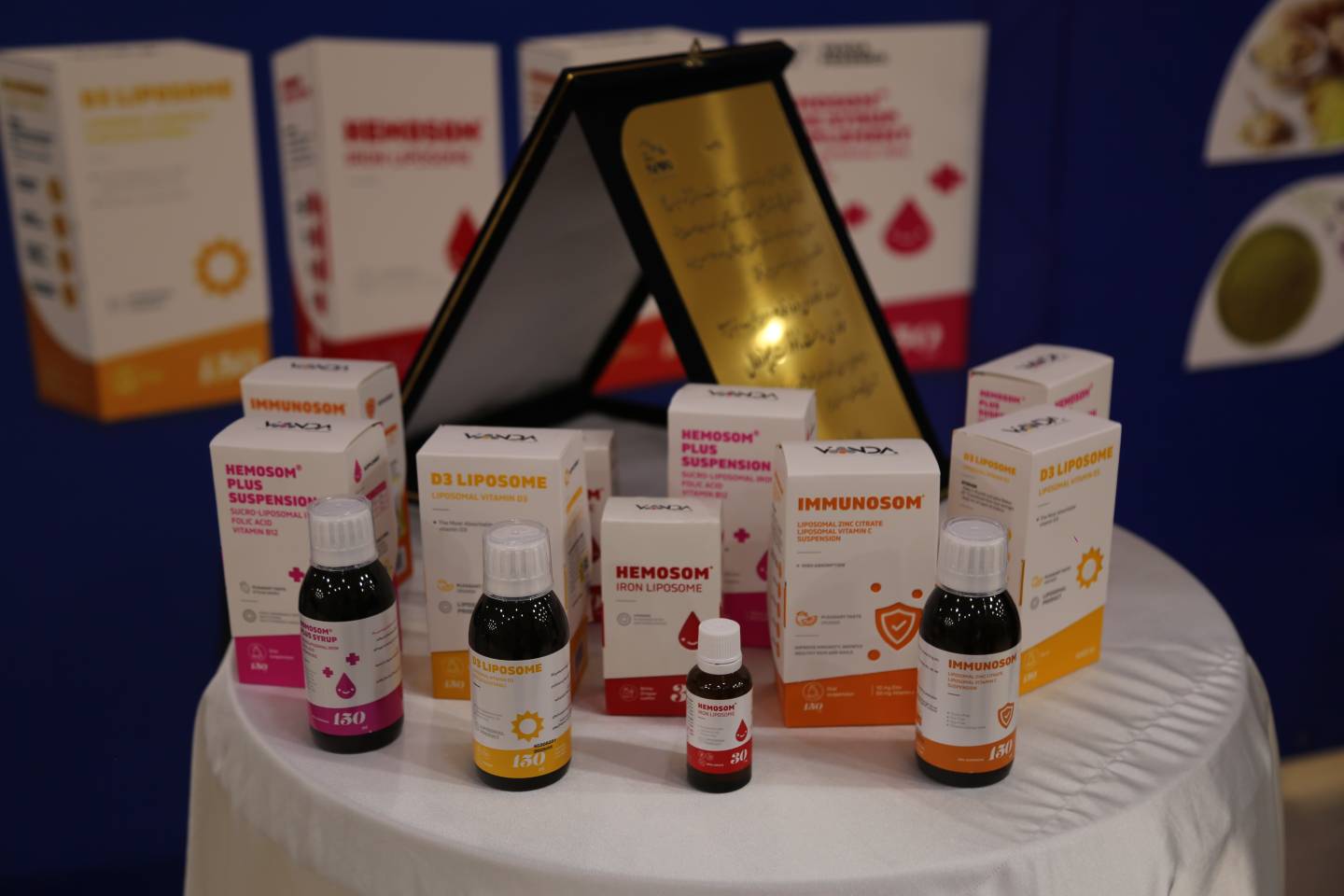 The Chief Executive Officer of "Fanavaran Vanda Pharmed" one of the companies in the Azadi Innovation Factory announced that the liposomal nanoparticle manufacturing technology has been indigenized in the country.
This technology is used in the production of pharmaceutical items and nutritional supplements, Farnaz Sadat Mirzazadeh said.
Referring to the role of nanomedicines in the prevention and treatment of diseases, she said that the company produces pharmaceutical products and Nanoliposomes nutritional supplements, which have higher effectiveness and much fewer side effects than other types of supplements.
Liposomal nanoparticle technology has been used in the production of medicinal supplements such as iron drops.
Unlike other iron supplements used in childhood, this type of iron drop does not cause discoloration of teeth, she noted.
In fact, the formula used in this iron drop is a liposome that is placed in a matrix that improves its performance compared to liposome products available in the market, she said.
High Hemosom absorption, lack of medicinal and side effects with food and other solutes, effectiveness equivalent to injectable iron, prevention the risks of injection are other advantages of this nano iron drop.
Vitamin D and zinc deficiency is also common in our country, and liposomal zinc supplements and vitamins produced by this company reduce the risks of current supplements by absorbing four times more than common samples, Mirzazadeh stated.
She went on to say that three supplement iron drops, vitamin D syrup and zinc and vitamin C syrup based on liposomal technology are produced in this company.