Pardis Technology Park host meeting of health parks presidents
Pardis Technology Park Hosted Meeting of Health Parks Presidents on January 1.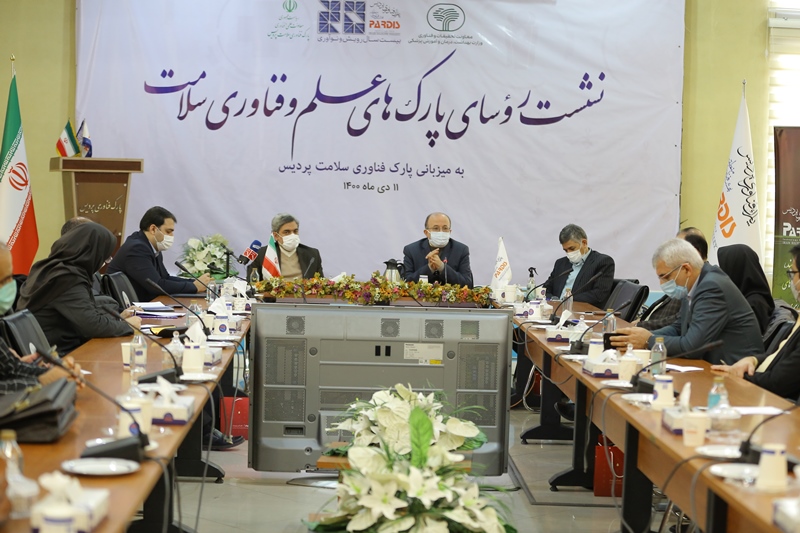 The event was held in the presence of President of Pardis Technology Park Mahdi Saffari Nia, Head of Pardis Health Technology Park Akbar Ghanbarpoor, deputy health minister for research and technology Yunes Panahi and some other officials.
An analytical roundtable on "Opportunities and Challenges in the Management of Health Science and Technology Parks" was also held.
Participants toured Army Air Force Museum, permanent exhibition of medical equipment, Co-op joint workplace, Zist Takhmir and Pooyesh Daru companies.