In the presence of Pardis Technology Park's top technologists
Pardis Technology Park Veterans' Commemoration Ceremony Held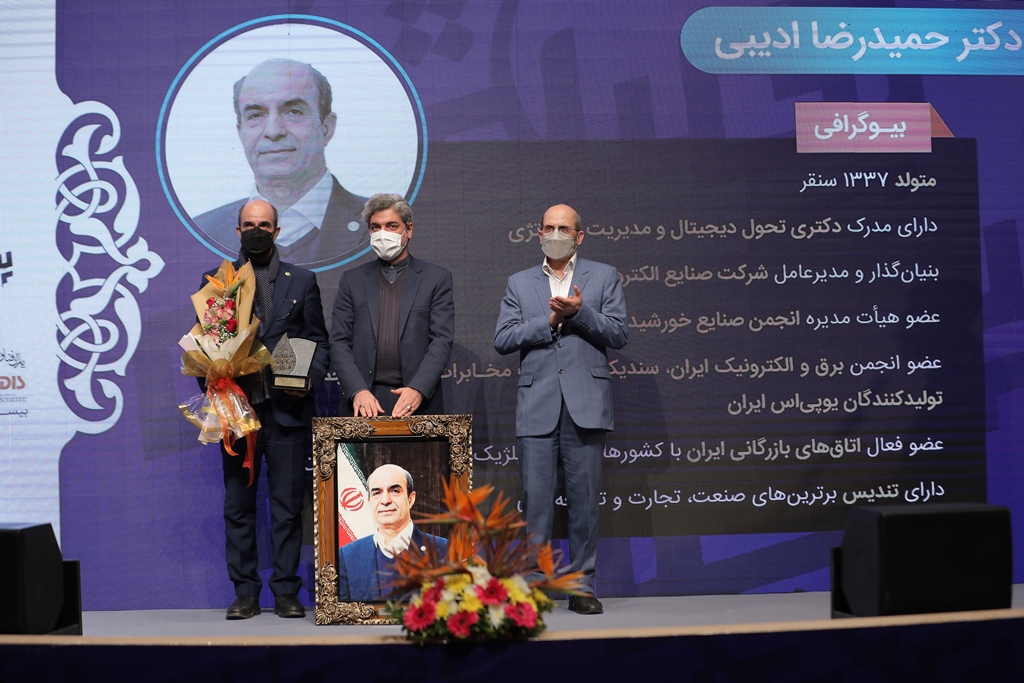 The 10th round of the event to commemorate Pardis Technology Park veterans was held in the presence of PTP's technologists on February 7.
President of Pardis Technology Park Mahdi Saffari Nia and Head of Presidential Center for Progress and Development Siroos Vatankhah attended the event.
CEO of Ravan Sazeh Company Ahmad Hosseini, member of Royan Institute presiding board Hosseini, CEO of Faran Electronic Industries Hamid Reza Adibi and CEO of Danesh Andesh Runa Company Mohamad Javad Karimi were commemorated in the event.