Aiming to develop Iran-Uzbekistan cooperation
Pardis Technology Park, Yashnabad Technology Park Ink Mou on Technological Cooperation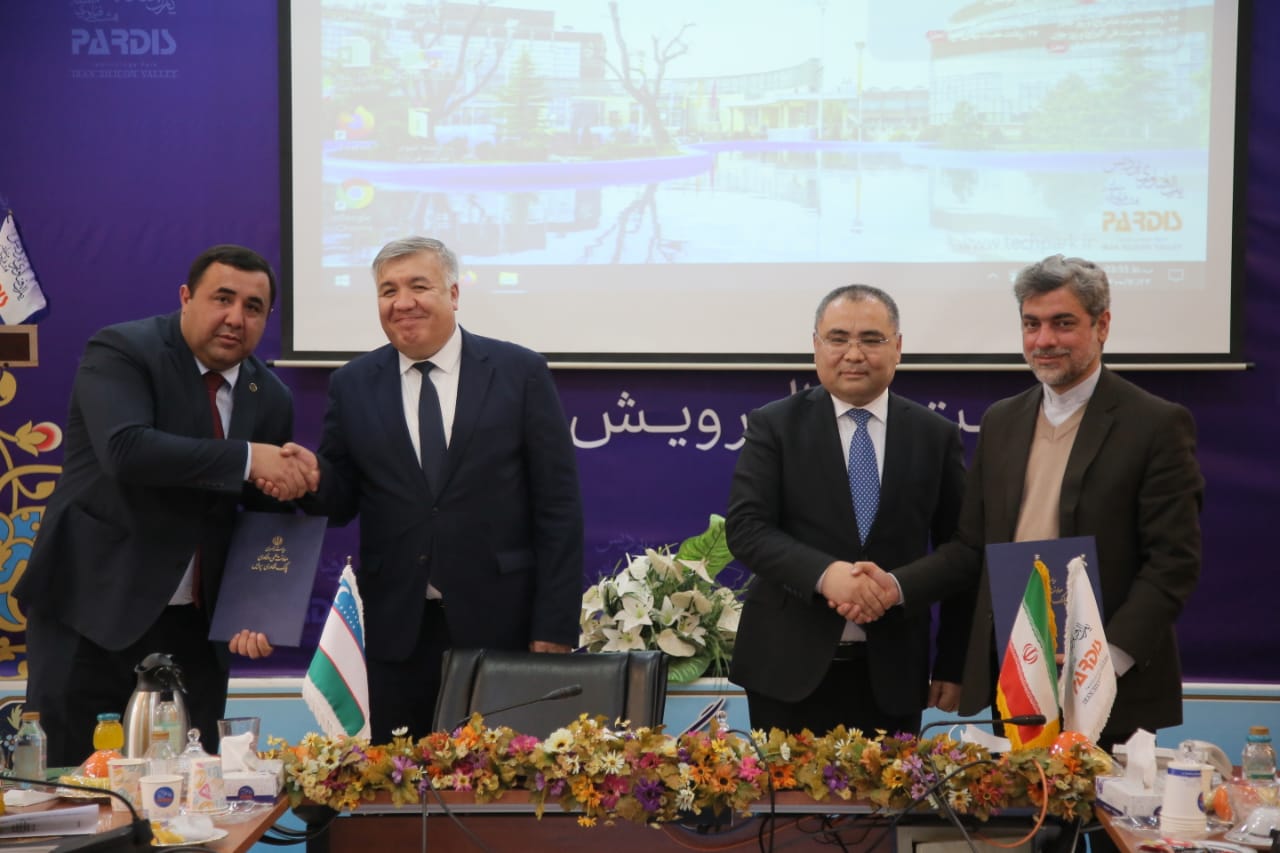 Iran's Pardis Technology Park and Yashnabad Technology Park in Tashkent, Republic of Uzbekistan signed a memorandum of understanding (MoU) on cooperation in the field of technology and innovation.
The head of Yashnabad Technology Park, Minister of Innovative Development of the Republic of Uzbekistan, Uzbekistan's ambassador to Tehran and President of Pardis Technology Park Mahdi Saffari Nia participated in the signing ceremony.
The memorandum of understanding will pave the way for expanding bilateral cooperation in fields of professional training, research and technology.
Technological relations and promoting research and innovation in areas of mutual interest are among issues proposed and approved in this memorandum of understanding.
Based on the agreement, institutions, companies and advanced technology research centers of Iran and Uzbekistan will cooperate with each other directly.
Following the signing ceremony, the Uzbek delegation visited the exhibition of technological achievements of the member companies of Pardis Technology Park and the permanent exhibition of medical equipment of the complex.