Aiming to get familiar with Iran's technological capacities:
Venezuelan President Nicolas Maduro Tours Pardis Technology Park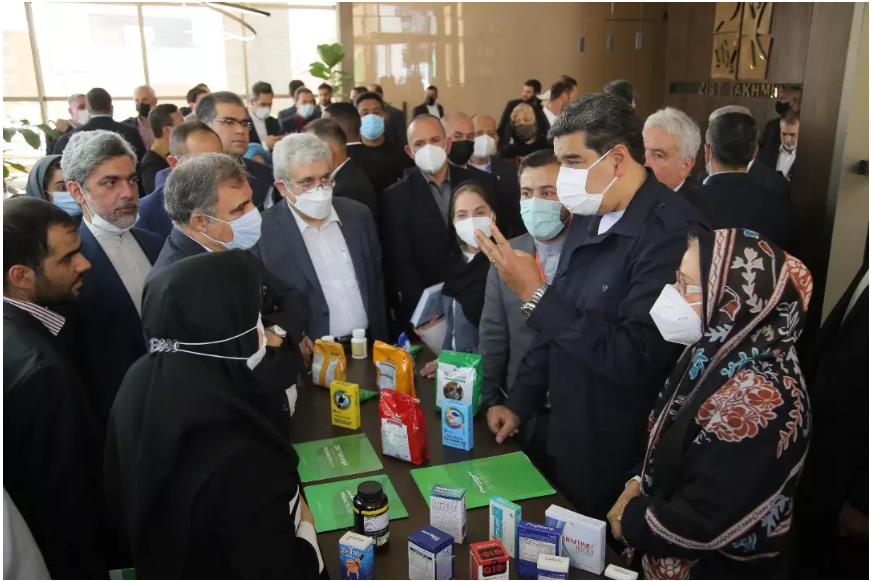 Venezuelan President Nicolas Maduro together with a group of ministers and officials visited Pardis Technology Park. Maduro was hosted by Iran's Vice President for Science and Technology Sorena Sattari and President of Pardis Technology Park Mahdi Saffari Nia. Venezuelan Ministers of foreign affairs, agriculture, ICT, science and technology, transportation and tourism accompanied Maduro during the visit. Addressing Iranian hosts, Maduro said Venezuela is inspired by Iran in the field of creating and developing technology parks. He also expressed interests in establishing technology parks in Venezuela under Iran's support. The Venezuelan delegation also toured Pars Online company in the field of ICT, Zist Takhmir company in the field of probiotic and pharmaceutical products and Arya Teb Firouz in the field of medical equipment. The two sides also conferred on developing bilateral cooperation.