Advantages
Advantages of being established in Pardis Technology Park:
In addition to the capacities and geographical characteristics of Pardis Technology Park such as:
Proximity and convenient access to Tehran
Good weather conditions in the vicinity of Pardis New Town and the possibility of using its urban services as well as neighboring cities to provide houses for employees
Park's quiet and beautiful environment with high security
Proximity to Kamard and Khorramdasht industrial areas in order to meet the needs and to outsource production and industry
Favorable investment conditions with reasonable land prices
Providing Pardis Technology Park access to Tehran through subway in the near future
Members and residents of Pardis Technology Park can enjoy three categories of legal, welfare and business benefits based on the terms and conditions.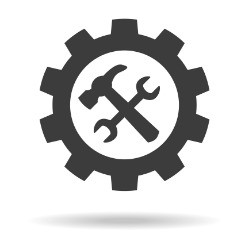 Tax exemption for annual functioning
Tax exemption for contracts
Tax exemption over personnel's salaries who are working at PTP
Exemption for all types of duties as conventional
Financial exchange with foreign countries
Labor law
After approving the Law on Support of Knowledge-Based Companies in 2010, companies can also use these benefits after approving the related executive statute.
Use of tax exemption is merely for technology development companies located at PTP. By location, it should encompass the following features:
To accomplishment of all parts of building by the company (meaning to have completed the façade of the building, the surrounding area and the floors of the building); except those rental units or those who have taken office possession and those who are in incubator
To appoint and settlement of research personnel at the company in the building (one person for every 30sqm of the plan and at least three persons in the rented buildings) initiating their work for the main objective of technology development company, the rented buildings are excluded
To change the registered company, address to PTP's address
Change of branch for tax and insurance of the company to the offices in the region (Bumehen Tax office and Rudehen insurance company) with relevant documents
Signing contract with the personnel as determined by PTP (details of the contract are defined). After signing of the contract with the personnel, a stamped copy by the company should be handed to the supervising expert in the management of technological companies' affairs department of PTP.
Other details of legal advantages and relevant procedures are defined in the general rules and regulations of PTP.
Providing the necessary infrastructure for companies with the appropriate standard, including: roads, water, electricity, gas, sewage, telephone and fiber optic networks
Possibility of using the infrastructure and opportunities of park's welfare, cultural and sports services such as:
Several transportations service
Hotel
Traditional and fast food restaurants
Café
Gym
Laundry
Playground
Kindergarten
Chain stores
Clinics
Mosque, banking services
Various shopping centers
Presence of prestigious domestic and international large companies together with dozens of teams and innovative companies in Pardis Technology Park
Presence of New Technologies Development Fund, Pardis Technology supporters fund, new exchange office, various accounting, tax and insurance consultants, various stockbrokers, export and legal consultants
Arbitration center and dispute resolution council of knowledge-based companies,
Taking advantage of the investment opportunities, capital attraction and technology transfer
Possibility of using network of domestic and external partners of the park
Using the advantages of the proximity of technology units to develop foreign market and to produce new technologies.
The possibility of using specialized technology and business services in Pardis Technology Park
Taking advantage of financial and spiritual support in the framework of PTP support regulations