International Connection
The international relations of Pardis Technology Park can be explained in three different categories:
Cooperation with Science and Technology Parks throughout the world has been a goal in order to make communications with peer parks in abroad, provide transfer of experiences, knowledge and accomplish common projects.
Accordingly, at the present time, Pardis Technology Park (PTP) as the main member is active in two important international associations:
International Association of Science Parks (IASP)
World Technopolis Association (WTA)
In addition to these associations, different partnership documents have been signed between PTP and other countries' Science parks. Some of these parks are introduced below:
Skolkovo Technology Park in Russia
Idea Technology Park in Russia
CND in China
Liuzhou Technology Park in China
BNTU Technology Park in Belarus
Andalusia Technology Park (PTA) in Spain
Dubai Technology Park
Daedok Innopolis
Considering the research-oriented approach of Pardis Technology Park and its member companies, cooperation with scientific and research centers in other countries has always been defined as a priority in the park.
In this regard, in addition to drafting a supporting charter to help companies in establishing cooperation with similar research centers abroad, Park's headquarters complex has also defined cooperation for this purpose.
Among the cases of these collaborations, the following centers can be mentioned:
Oman National Research Council
National Science and Technology Organization of Ecuador
Science and Technology Center of Non-Aligned Movement Countries (NAM-S&T)
Tamil Nadu Technology Development and Promotion Centre (TNTDPC)

Shanghai Science and Technology Exchange Center (SSTEC)
Republican Centre for Technology Transfer (RCTT)
Pretoria Technical College of South Africa
International Innovation Club Archimedes of Russia
World Intellectual Property Organization (WIPO)
UNESCO regional office in Tehran
ICESCO regional office in Tehran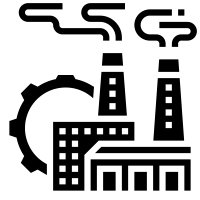 The definition of cooperation with the industrial and commercial centers of the target countries has been to pay attention to the needs of the technology companies that are members of the park to develop industrial and commercial relations with similar centers in other countries and the possibility of receiving and transferring experiences, knowledge and sometimes defining joint projects.
In this regard, Pardis Technology Park has established cooperation with important and influential industrial and commercial centers in other countries.
Some of these centers are as follows:
Chamber of Commerce of Surlovsk Province, Russia
Federation of Indian Chambers of Commerce and Industry (FICCI)
Confederation of Indian Industries (CII)
Joint Chamber of Commerce of Iran and Germany
Joint Chamber of Commerce of Iran and Ukraine
Iranian and Syrian Chamber of Commerce
GHB Holding in Austria
Varonezh Chamber of Commerce and Industry of Russia
Uran Austria Commercial Service Center