LOCATION
Location studies for the establishment of a Pardis technology park began in December 2000 with the help of the Presidential Administration (Center for Progress and Development (CPDI))
, and finally in May 2001, led to the selection of an area in the Pardis new town to build a technology park.
The main criteria for this location included the following:
- Existence of appropriate scientific and technical structure
- Existence of appropriate industrial and economic infrastructure
- Existence of appropriate urban infrastructure such as transportation networks (airports, railways, highways, etc.)
- Telecommunication networks, electricity, water, sewage and…
- Existence of necessary resources to provide a specialized and supportive workforce
- Proximity to national, regional and international markets
- Existence of suitable climate (water, air, environment, etc.)
- Existence of land with reasonable prices and convenient conditions.
- and at last Proximity to Tehran as the capital.
After examining several points in Tehran and its surroundings, such as Parand new town, Hashtgerd new town and Pardis new town, finally a land adjacent to the Bumhan, Phase 6 , satellite site of the Pardis new town, 20 km east of Tehran, was selected to build the technology park.
The following is a brief description of this city and the universities and industrial centers in the area: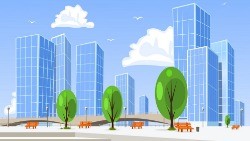 Pardis town in east of Tehran is a combination of industry, life and innovation together. Kamard and Khorramdasht industrial towns as well as residential phases of Pardis Town next to Pardis Technology Park has made this town. With an area covering over 4,000 hectares, this town is hosting more than 200,000 people and is to reach a population of 600,000.
The approval for creating a Pardis New Town was issued by the cabinet ministers in the spring of 1368, and the executive operations began in 1372.
According to the initial comprehensive plan of the town, about 800 hectares of its lands have research and educational application, and this town has been defined practically for scientific and educational purposes.
The economic activities of Pardis New Town are based on establishing research centers for electricity, electronics, telecommunications and medical sciences.
Accordingly, Phase 6 of Pardis New Town in Tehran-Bumehen road with an area covering about 400 hectares is allocated for research, educational, technology and related issues.
Pardis Technology Park in the neighborhood of Bumehen satellite station is the beginning of this part of Pardis New Town.
In its meeting dated 1388/04/17, the cabinet ministers agreed that Pardis New Town will become Iran's first specialized city with a scientific, cultural and technological mission.
One of the objectives of making Pardis New Town mission-oriented was to create the necessary infrastructure to achieve the goals and upstream documents, such as the first scientific ranking in the region and to provide a complete package for attracting and employing elites and specialists.
To achieve these goals, the following activities have been predicted:
Creating specialized complexes within the boundaries of the Pardis New Town and with the approach of a specialized city with a science and technology mission
Iran nanotechnology academic complex
Transferring one of the public technical and engineering universities from Tehran to Pardis New Town
Promoting the standards and infrastructures of Pardis New Town
Supplying sustainable electricity and infrastructure of Pardis New Town
Special residential area for experts (30 hectares)
Pardis New Town wastewater treatment plant
Water treatment plant of the town
Tehran-Pardis subway line
Finalizing other projects (such as Pardis health village)
Tehran advanced technologies zone with a focus on Pardis Technology Park
Pardis industrial town

1. Islamic Azad University Pardis Branch
Islamic Azad University Pardis Branch was established in 2007. This branch started its activity in February 2007 in an area covering 5,400 square meters with the presence of 345 students in six majors: electronics, automotive mechanics, architecture, accounting, computer and physical education. Some 7,200 students are active in 29 different fields together with 58 professors in associate, bachelor and master degrees.
Other majors like civil engineering, urbanism, power grid technology engineering, etc. have also been added.
2. Islamic Azad University of Rudehen
After establishing the first branches of the Islamic Azad University in cities like Tehran, with an interval of approximately one year, in 1362, the Islamic Azad University of Rudehen began its activities and by establishing this branch in the city of Rudehen, a new chapter was opened in line with developing the city.
The Islamic Azad University of Rudehen as the largest university in the east of Tehran province, have become more effective in 1391.
The university has more than 20,000 students active in the fields of translation, accounting, electrical engineering, civil engineering, architecture, software engineering, mechanical engineering, urban planning and psychology at associate, bachelor, master, PhD levels.
3.Payame Noor University of Pardis
Payame Noor University of Pardis is one of the Payame Noor University branches in the east of Tehran province, which started its activities in 1386 by accepting students in 10 fields.
It has about 2,000 active students in 30 bachelor's and 5 master's degree. This university with 25 full-time faculty members and 20 administrative and educational staff is after achieving quantitative and qualitative development.
Payame Noor University of Pardis enjoys an area covering 7,000 square meters. The project is under construction and now active in a three-storey rented educational building in Pardis town.
Mosque, library, laboratory and workshop, high-speed internet site for students are among the facilities provided by university.
So far, over 5,000 students have graduated from this university in various educational levels.
There are several industrial zones in the east of Tehran where PTP is located. Some of PTP member companies have located their manufacturing line in these zones while their R&D centers exist in PTP.
These industrial zones are:
Siasang Industrial zone
Kamard Industrial zone
Khorramdasht Industrial zone
Damavand Industrial zone
Firoozkooh Industrial zone