PTP Opportunities
Apprenticeship courses
In order to draw a bridge between the university and industry, Pardis Technology Park has outlined the strategy for university and industry collaboration and has implemented many programs for this purpose, one of which is drawing out regulations for Vocational Training courses in the knowledge-based companies located in the Park.
Vocational Training is training courses that students can take for fields that they are qualified in to join the knowledge-based companies in the Park. Hence, they can overcome their basic needs of the society by enabling their abilities related to the field of their study and bring bilateral impact in theory and practice.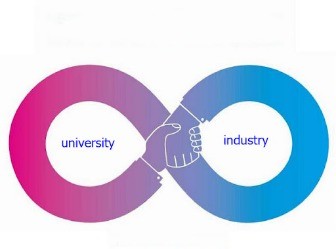 Objectives of the apprenticeship courses
To create an opportunity for both universities and knowledge-based companies to share their potentials and abilities and overcome their
To create an opportunity for knowledge-based companies to benefit from skilled manpower with lower costs and an opportunity to increase innovation and creativity in these companies
To create an opportunity for students to become familiar with the practical aspects of their knowledge and field of study and promote their ability and to pave the ground for increasing innovation and jo opportunities as appropriate to their field of study
To provide the grounds for identifying, absorbing and employment of university graduates and specialists in the knowledge-based companies
To create an opportunity for knowledge-based companies to train special manpower for their companies
The eligible individuals for such vocational training should have:
Already passed their sixth term in the Bachelor's degree related to technology fields as required by the technology company
Note: Individuals qualified based on the regulations will be categorized in three levels and supported by these three categories:
-Level one: Students who are members of the National Elite Foundation, winners of National and International Scientific Olympiads and top ranks of national festivals (Kharazmi and Farabi)
-Level two: Students from mother universities (Isfahan Industry University, Amir Kabir University, Sharif University, Moddaress University, Tehran, Beheshti, Shiraz, and Science-Industry University)
-Level three: Students from other universities with preference to those universities that have signed an MoU with the Park.