Professional Technology Services
With the understanding of the needs of the member companies, specialized business services are provided by specialized service brokers (often private companies) for them in the Pardis Technology Park (PTP) .
Some of these kind of services are as follows:

1. Financing and credit services
1.1. Knowledge-based products leasing to develop companies' sales
1.2. Issuing guarantees for knowledge-based companies to be presented to employers (New Technologies Development Fund)
1.3. Guaranteed purchase of technology (pre-purchase) to create net working capital (NWC) for designing and manufacturing knowledge-based products (New Technologies Development Fund)
1.4. Interest-free loan to provide special support of national and special projects
1.5. Installment sales aiming to create working capital and supplying raw materials and goods required by knowledge-based companies (New Technologies Development Fund)
1.6. Guaranteeing products in cooperation with insurance companies through guaranteeing the quality and technology of the product and compensating for possible damages caused by its performance
1.7. Guaranteeing repayment of the facilities provided by the financial institutions and executive bodies to guarantee project obligations and reimbursement of facilities received by knowledge-based companies (New Technologies Development Fund)
1.8. Taking advantage of governmental agencies' financial support resources and various institutions supporting science and technology in Iran, including the Vice Presidency for Science and Technology, financial resources of the banking system, resources provided in the annual budget, loan committee of the Ministry of Communications and Information Technology, The Industrial Development & Renovation Organization of Iran, Iran Nanotechnology Innovation Council, etc.
2. Accounting and auditing services
2.1. Providing auditing services including performance audit, special auditing, internal auditing and tax auditing
2.2. Presenting legal inspection services, supervising companies' settlement, preparing explanatory reports on capital growth
2.3. Presenting consultations services for design management and implementation of financial and industrial systems
2.4. Presenting services which are acceptable to the courts and judicial authorities within the framework of the duties of certified public accountants.
2.5. Preparing companies to enter stock market and presenting the related services
2.6. Consultations in the field of managing companies' affairs
3. Investment services
3.1. Attracting capital from business angels, companies and mutual funds, venture capitalists (VCs) or crowd funding institutions in research and technology projects of member companies or investing in companies
3.2. Introducing an investors' network for civil participation in technology projects
3.3. Offering companies' shares in the capital market (stock exchange) through Iran Fara Bourse Company
3.4. Using capital market tools to supply the necessary financial resources
4. Insurance and tax services
Providing accounting, taxation and insurance consultations for the managers of knowledge-based companies and start-ups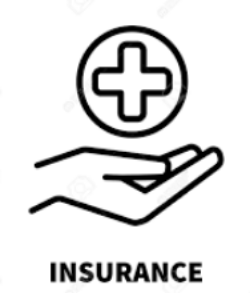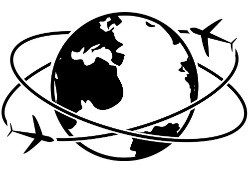 Pardis Park Technology trade development center, in line with supporting the international market development for exporting companies, based on geographical export destinations or specialized technology through its powerful export brokers provides the following services:
Necessary licensing services such as standards and customs licenses
Guarantee and insurance services
Money exchange services with other export destinations
Services providing financial facilities in line with exporting products and services
Market research services
Marketing and sales services
Logistics services (export transportation and warehousing in destinations)
Legal and contractual services
Show room services in export destinations (show room)
Services in the field of companies' registration and branches in destinations
Assistance and granting facilities to attend foreign exhibitions
Trade delegations' admission
Providing grants to attract foreign trade forces
Preparing a comprehensive catalog for Pardis Technology Park's export companies
Holding specialized training courses in the field of technology export
The specialized brokers now provide services in the following fields of technology:
The regional brokers also provide services based on the following geographical areas:
| | | | | | | | | | |
| --- | --- | --- | --- | --- | --- | --- | --- | --- | --- |
| Russia | China | India | Afghanistan | Iraq | Syria | Eurasia | Qatar | Oman | Kenya |
2.1. Identifying reliable sources for supplying goods in foreign markets
2.2. Signing an international procurement contract and coordination with third parties
2.3. Having necessary coordination for issues related to transportation and inspection of goods
2.4. Releasing goods from Iranian customs and the employer's representative in interaction with the Iran customs Administration
2.5. Providing 'Door to Door' services (' shipping to delivery) for imports and exports items
2.6. Following up employer's rights in case of damage to the goods during transportation or those covered by insurance